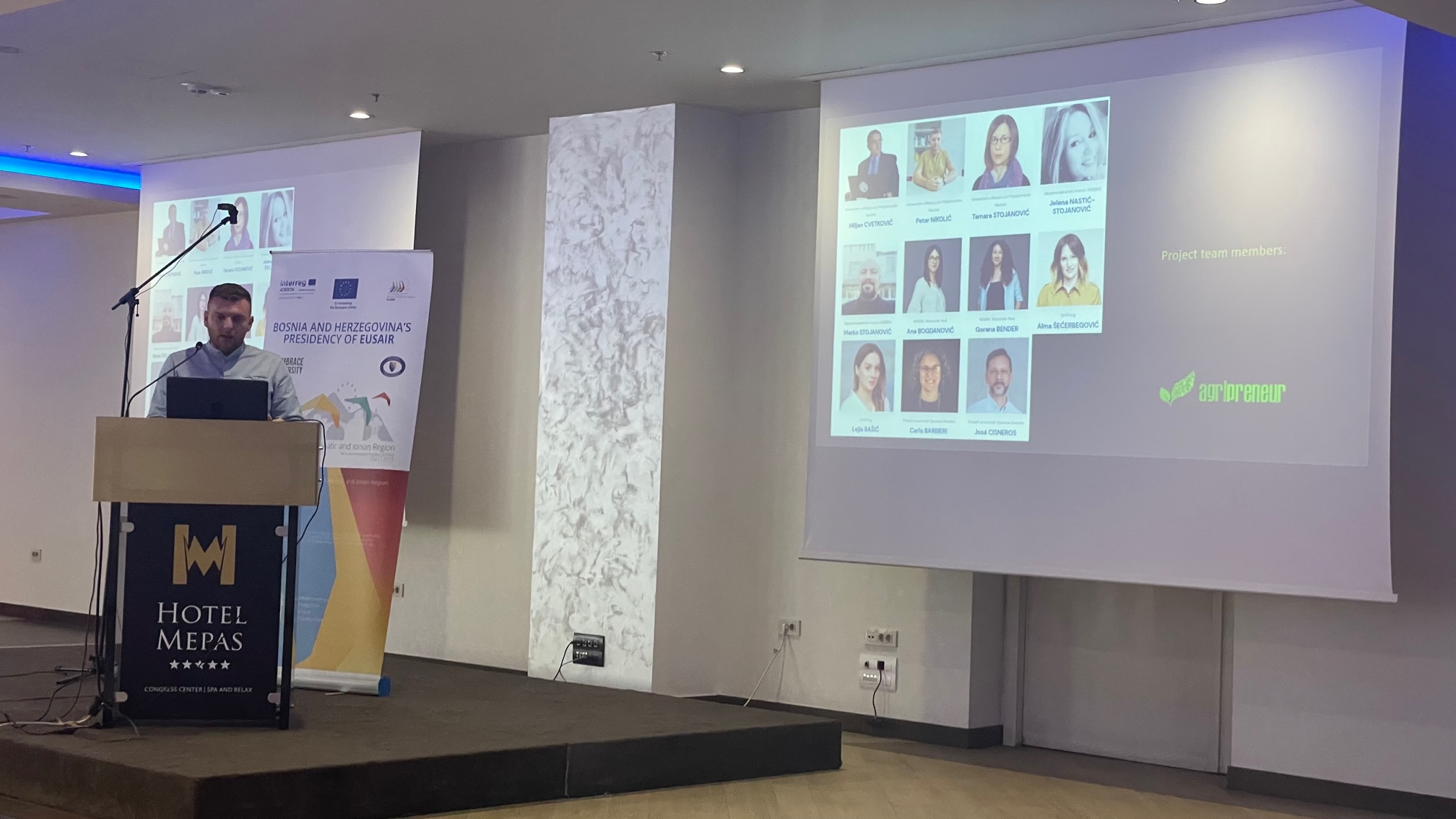 As part of the project "Promoting EU integration through sustainable agriculture and green rural development in the EUSAIR non-EU countries", an international workshop entitled "Strengthening the promotion of innovative start-ups and job opportunities in rural areas of the EUSAIR countries" was held.
The workshop was held on March 21, 2023. in Mostar, and the workshop was attended by representatives of the ministries of Bosnia and Herzegovina, successful entrepreneurs from the agricultural and food sector and managers of various projects in the field of agro-economics.
The "Agripreneur" project was also presented at the workshop as a project that supports young people in agriculture and contributes to the development of their skills in building successful businesses and project applications.
The workshop was organized by the Mediterranean Agronomic Institute in Bari.